The BGEA's official Decision Magazine made its political leanings abundantly clear in a column written by its editors last week that predicted dire consequences for American evangelicals if Republicans perform poorly in this year's midterm elections.
The editors suggested that if Democrats gained a majority in Congress, it would essentially be open season for progressive activists to target American Christians.
"If progressives reclaim a majority in Congress, not to mention in state and local governments, believers will once again be open targets for punishment by left-wing activists bent on silencing those who wish to live out their faith in society," the editors wrote in the magazine's October edition, which was published online last Friday.
The editorial listed out nine ways the Trump administration has helped restore religious liberty for evangelical Christians over the past 22 months, victories the editors believe helped "reverse years of hostile actions under the previous president."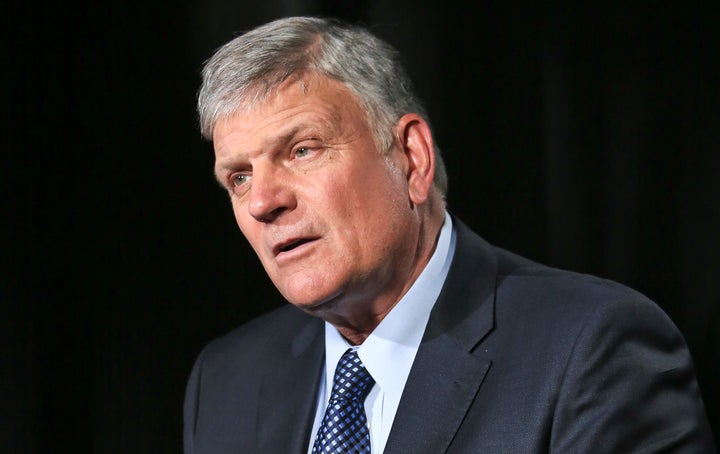 First among the victories are Trump's appointment of conservative judges. In addition to placing two solidly conservative justices on the Supreme Court, the Republican-controlled Senate has confirmed over 25 Trump-nominated appellate court judges ― more than any other president has two years into office.
The editors complained that "liberal, activist" judges have consistently allowed "newly invented civil rights" to supersede their religious beliefs.
The editors feared that the gains of the past two years could be "brought to a screeching halt or even lost after next month's midterm elections."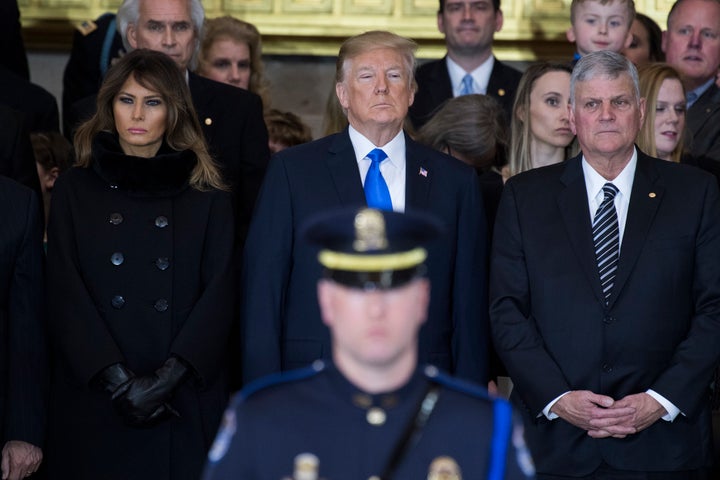 Although Billy Graham tried to steer clear of championing specific presidents, at least in his later years, Graham's son and the heir to his ministry, Franklin Graham, has long been an ardent Trump supporter.
Franklin Graham said evangelicals have felt attacked in recent years for professing their religious beliefs. While he's met every American president since Lyndon Johnson, Graham wrote that he's never seen a president like Trump who "aggressively" fights to protect evangelicals' religious liberty.
For Graham, these cultural gaps translate into a feeling of being "under siege."
"It's impossible to watch a late-night television talk show, read the editorial and opinion pages of newspapers or magazines or just scan digital news stories without coming across a slew of abhorrent attacks on conservatives," Graham wrote in his article.
Graham wrote in his article that he believes God has given Americans a "very brief window" to repent and turn back from their "wicked ways." That's why he's urging evangelicals to get to the polls during the upcoming midterm elections.
"It is urgent this November for Christians to turn out in record numbers to vote for candidates who wholeheartedly support the work of religious liberty and who have pledged to do all they can to continue the amazing advances that have been made on this front in such a short period of time," Graham wrote.